I recently discovered that a single cone thread holder works terrific for holding yarn when you're crocheting.  This particular thread holder is designed to hold your large cones of thread when you are sewing.
I  had the idea to try and see if it would work to hold my yarn skeins while I crochet.  It worked so well, I just had to share this.  I was always fighting with my yarn, when it was in my lap, or I would drop it to the floor so  the yarn would flow better.   I was so pleased when this thread holder worked.
I purchased my thread holder from a sewing machine repair shop.  But I went on to amazon and saw several that were pretty inexpensive.
I did a small video to show how great it works.   I hope you like this idea and might give it try.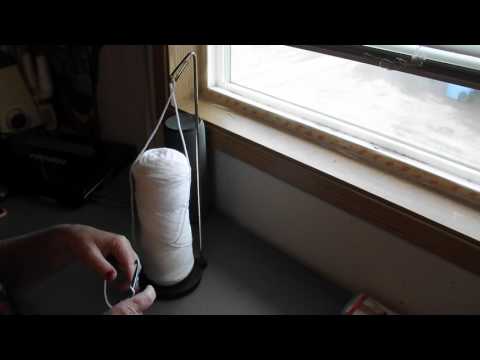 Save